Top 17 Best Gifts for New Moms That Aren't For the Baby
If you're looking for the best gifts for new moms, you're in luck! Here's a list of some of the most thoughtful gifts that she'll actually use. From cozy slippers to cult-favorite body creams, these gifts are sure to make her day special.
I was a new mom twice. Although receiving cute onesies are nice, I especially appreciate gifts that I actually use.
Here is a perfect gift guide for new and expecting moms (that aren't for the baby). These are the things that will make a mom, especially someone with an infant, feel more pampered, beautiful, and stress-free!
Please note that this post may contain affiliate links. Please see my disclosure.
This Post Shows You The Best Gifts For New Moms That She'll Love.
"New Mom", By Definition
Now, for the sake of this article new mom doesn't mean a first-time mom. It simply refers to a mom who recently gave birth to a baby. A veteran mom can be a new mom if her newborn is her 5th child.
New moms deserve their own category when it comes to gifting because, during these sensitive and magical times, their needs and wants are very different than that of a mom with older children.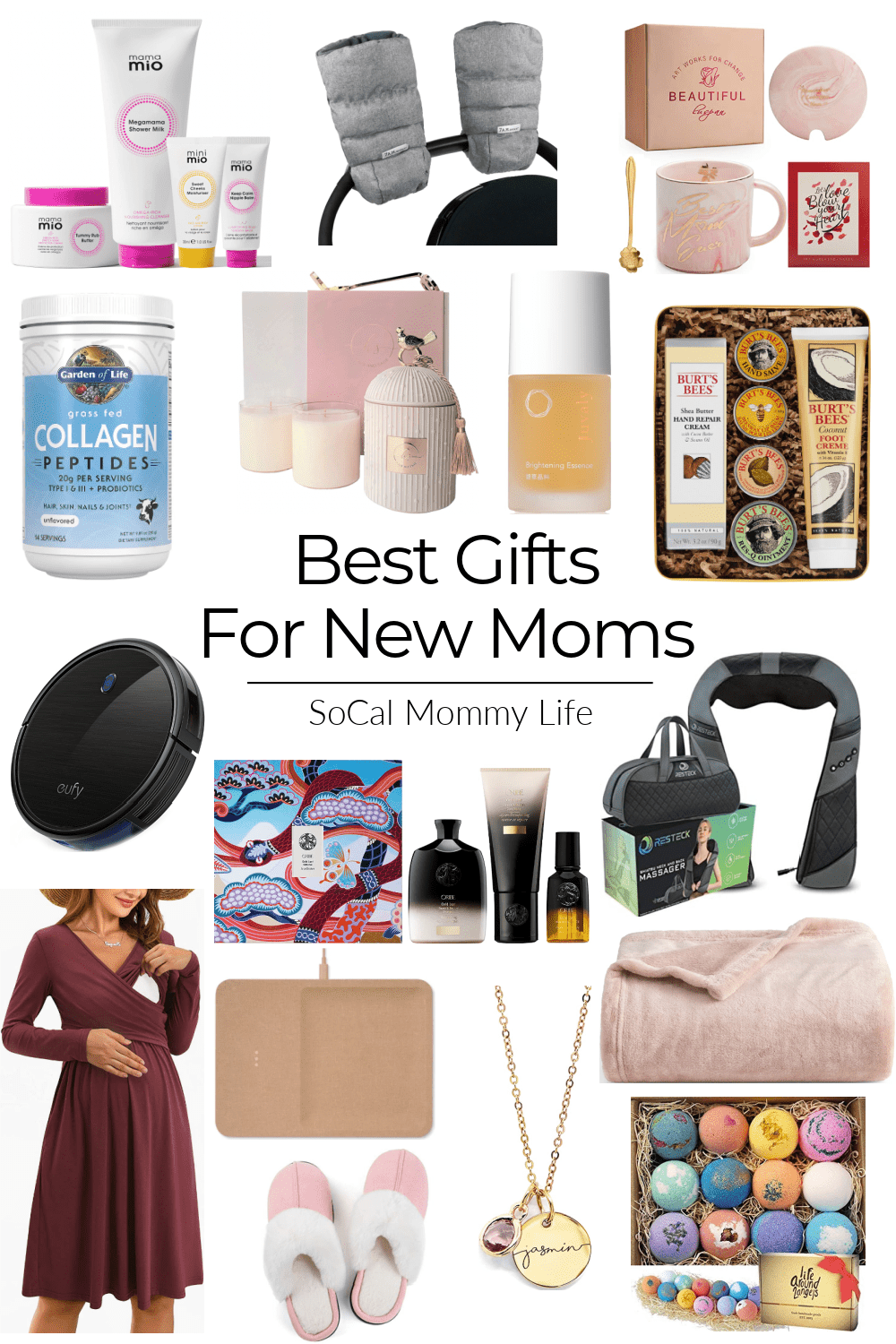 What Are The Best Gifts For New Moms?
When I was a new mom, I had trouble falling asleep even though I rarely get any. But when it's time to take a nap, I always find it hard to dose off. Then, I ended up only getting a few minutes of closed eyes. I'd wish there is something that can help me fall asleep better…
When I was a new mom, I don't feel beautiful at all. Every inch of my skin sags, I've got dark circles from the lack of sleep, and my hair falls off like never before. I'd wish there is something that can make me feel beautiful again…
The best gifts for new moms are something that'll make her feel more pampered, beautiful, and stress-free!
Gifts To Make The New Mom Feel More Beautiful
Mama Mio Trimester 4 Bundle
Juvaly Skincare Anti-Aging Brightening Essence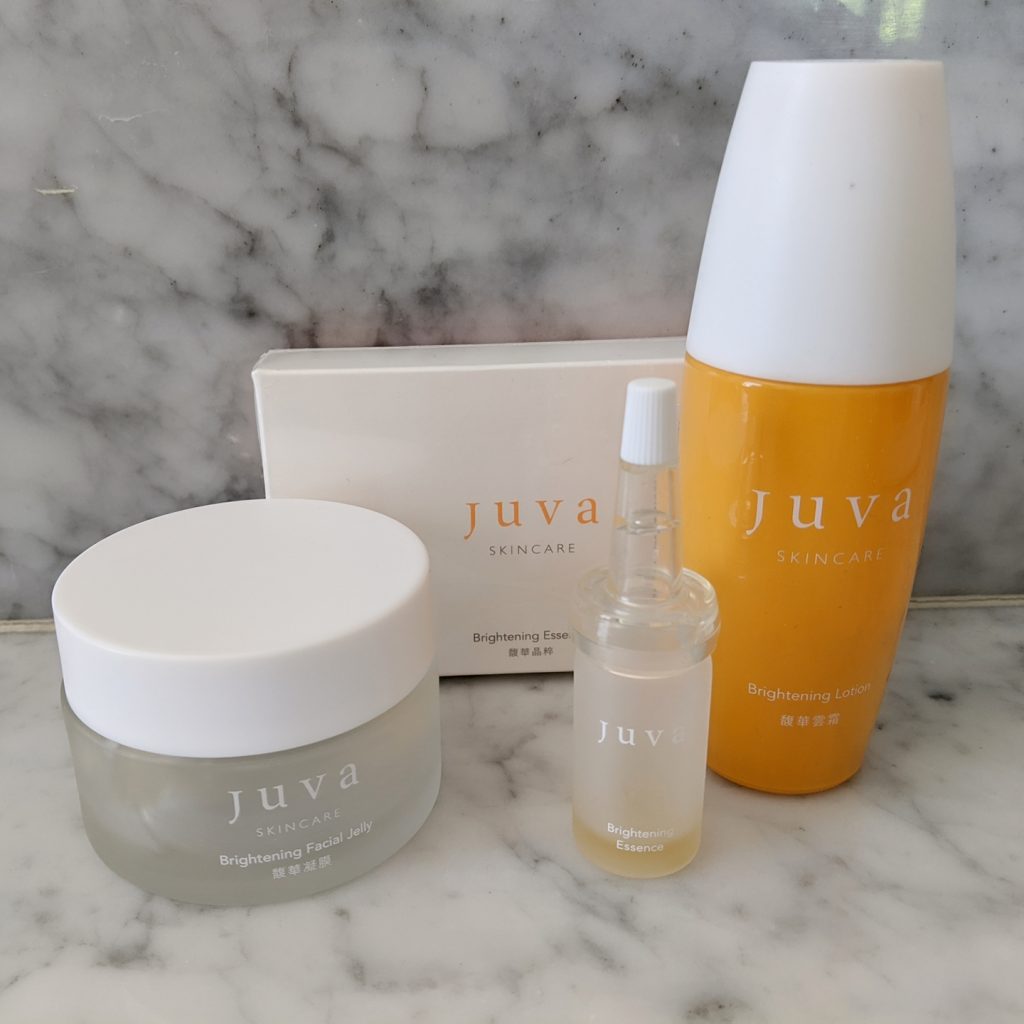 Garden of Life Grass Fed Collagen Peptides Powder
Oribe Gold Lust Nourishing Hair Gift Set
Gifts To Make The New Mom Feel Less Stressed
Neck and Back Massager with Heat
Life Around 2 Angels Bath Bombs Gift Set
Luxury Candle Gift Set
Robot Vacuum
Gifts To Make The New Mom Feel Pampered
Super Soft Fleece Blanket
Cozy Slippers with Memory Foam
Burt's Bees Gift Set
More Thoughtful Gifts For The New Mom
Best Mom Ever Pink Marble Ceramic Coffee Mug
Fashionable and Comfortable Nursing Dress
Catch 3: Essentials Wireless Charging Tray
Personalized Name Necklace with Birthstone
Becoming The Parent You Want To Be
Stroller Gloves
The Last Thing You Need to Know About Best Gifts For New Moms
New moms are mighty but sensitive individuals so treat her with extra TLC. Regardless of what gift you buy her, be sure to include a personalized card to show her how much you appreciate her!
Which gift have you picked for that special new mom? Let me know by leaving a comment below.
Loving this gift guide? Be sure to click like and share!
This post showed you the best gifts for new moms
Best Gifts For New Moms (That Aren't For the Baby)
Best Gifts For New Moms Related Articles